At Initiative Ireland we believe that financial services should be honest, fair and inclusive. As an Impact Finance Specialist, we also believe we have duty to deliver positive social and environmental impact through those services and to govern our company ethically, promoting a culture that is supportive, inclusive and innovative.
With this in mind, we are keen to attract creative, innovative and socially conscious talent to join our company and help us to deliver truly innovative and sustainable financial services.
If you're ready to make more of an impact through your career, we are actively recruiting for the roles below.
Important Notice: Initiative Ireland is an equal opportunity employer. We aim to promote a culture of diversity, acceptance and respect for all our staff, providing a rewarding and safe environment for all our employees to work and service our valued customers. We seek employees who share our commitment to maintaining an honest, fair and inclusive culture.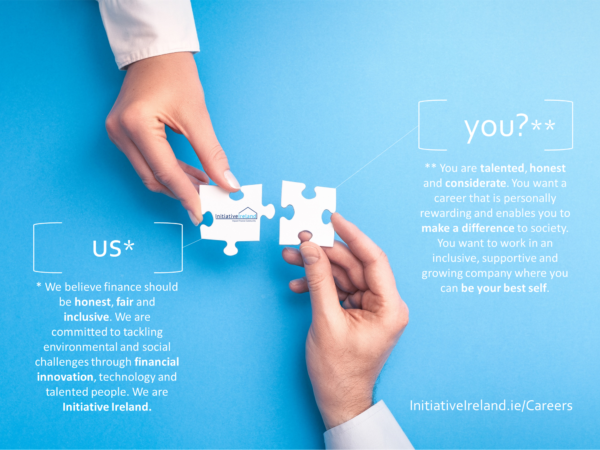 Current Opportunities
Initiative Ireland is a signatory or the UN Principles of Responsible Investing and works to deliver environmental and social impact through innovative financial services Learn More...
Leadership Team
Initiative Ireland was founded in 2015 by a team of experienced, proven finance professionals who had a shared vision of delivering positive social impact through financially inclusive and fair services. About Us....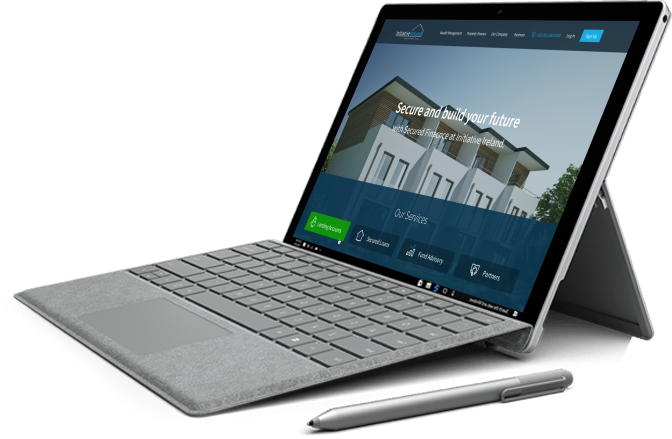 Trusted Knowledge & Industry Experience
Initiative Ireland operate Ireland's largest Secured Property Lending Marketplace
€50,000,000+
New Housing
Projects Supported
Growing Impact
Social & Environmental