Fair Property Finance
• Flexible, Affordable Property Finance
• Provided to Experienced Property Developers
• Typically €500k to €5m, for 3 – 24 Months
Property Development Loans
Initiative Ireland is a specialist finance company offering affordable, flexible finance to experienced property developers. We specialise in funding the delivery of social housing and also private affordable housing developments. All projects are underwritten by institutional funders and then co-funded by our social impact investor community.
Our experienced finance team manage each loan from end-to-end and will work with you and your team to assess your funding requirements and help you to secure a quick decision on bridging, development or exit loans.
As an social impact finance provider, we are here to deliver new homes to the market, backing projects and teams we believe in on a repeat basis. So call us today to arrange an introductory meeting with our Property Finance Team.
Call our team Monday to Friday (8.30am to 5.30pm) on:
Borrower Testimonial
"Working with Initiative Ireland has been a C-change as far as I'm concerned." - Frank Flynn, Linham Construction
"We as a company view (Initiative Ireland) as a member of our team. We have a very close working relationship. They're a great partner to have." – Eugene Finn, Capcom Engineering
Flexible Loan €500k - €5,000,000
Borrow up to 80% of cost or 75% LTV
Quick decision and simple application
Rates typically 8% - 9% per annum
Flexible Terms from 3 to 24 Months
Flexible Loans €250k - €1,000,000
Borrow up to 70% LTV
Quick decision and simple application
Rates from 0.7% per month
Terms from 3 Months
Flexible Loans €1,000,000 - €5,000,000
Borrow up to 75% LTV
Quick decision and simple application
Rates from 7% per annum
Terms up to 18 Months
Supported Property Developments
Initial Project Review

Call Us and speak with one of our Loan Officers
We complete initial review and onsite visit
We provide an indicative loan quote & term sheet

Formal Loan Application

We complete necessary due diligence
Our Credit Committee reviews your application
We commission external legal due diligence
Closing typically within 4 to 6 weeks

Loan Management Plus+

Drawdown Commences per schedule
Regular onsite visits from our relationship managers
Quick turnaround on releases as standard
Marketing and PR Support as standard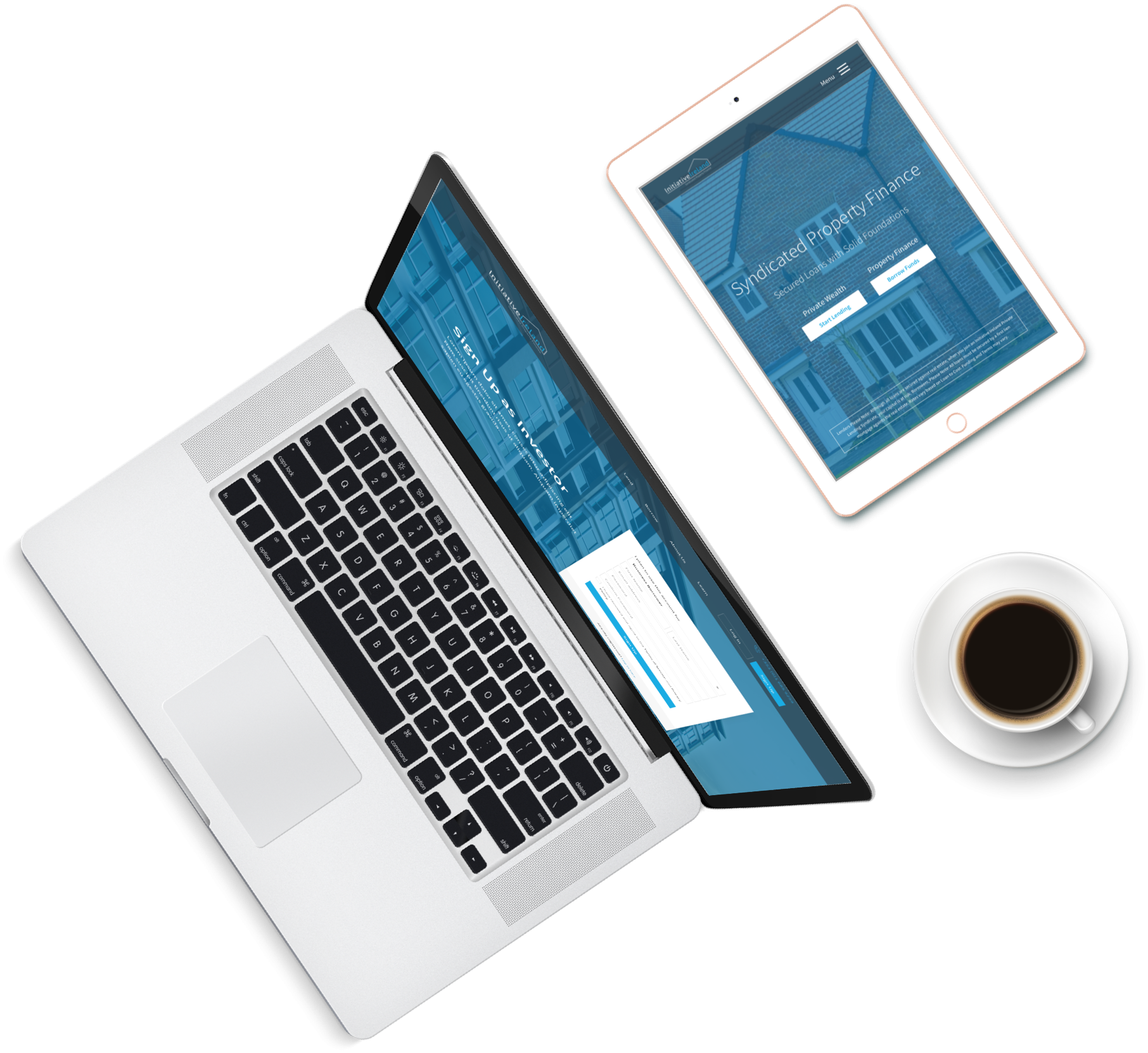 About Initiative Financial Services
Initiative Ireland operates Ireland's largest peer-to-peer property lending platform. Since launching in 2015, the company's investor community has supported the construction of over €50m in social, affordable and mid-market housing projects across Ireland. Learn More...
Local Knowledge & Experience
Initiative Ireland was founded in 2015 by a team of experienced, proven finance professionals who had a shared vision of delivering positive social impact through financially inclusive and fair services. Like you we are committed to supporting the delivery of new housing nationwide.