Building Relationships with Trusted Partners
Join our Advisor Community
With an Advisor Account from Initiative Ireland, you can provide your clients with smarter, secure ESG & Impact Investment opportunities, that offers real returns of 5% to 8% APR and real collateral security. You can also manage all of your clients through our platform, providing you with 24/7 access and full transparency of client assets.
If you are a professional service provider such as a broker, accountant trustee or financial advisor, you can join our Advisor Program as to offer your clients a:
Pension Lending Account
Corporate Lending Account
With a Secured Lending Account from Initiative Ireland, your clients have 24/7 access to review, select and commit funds to pre-approved housing development loans across Ireland. All loans listed have been carefully assessed by our experienced credit committee and also pre-approved by one of our Corporate Credit Partners, who lends alongside your clients.
With our new Advisor Accounts you can also even track or manage your client's loans, making reporting and monitoring easier than ever.
Advisor Testimonial
"It has been a pleasure working with Initiative Ireland's highly experienced Team... It is rare to encounter such an innovative product that delivers diversification, security & returns for our clients as well as providing a positive social impact."
Call us today on :
+353 (0)1 685 9259
(Mon-Fri, 9:00am to 5:30pm)
Access Innovative Products
How to Join our Advisor Community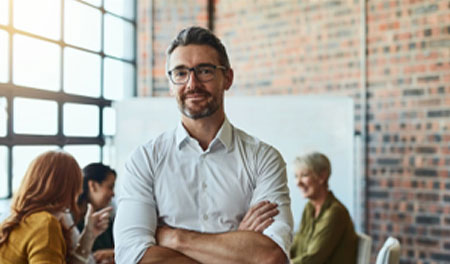 STEP 1. Join Our Advisor Program
If you are a financial advisor, broker, solicitor or accountant, you can refer your clients to offer them access to institutional quality, senior, secured loans. As a trusted service partner, you also earn ongoing commission. If you are a financial advisor, we can also refer clients to you, as part of our trusted offering. 
Schedule an Introductory Call

Sign-Up to our Introducer Terms

Open your Advisor Account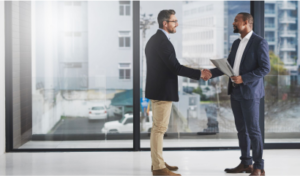 STEP 2. Open an Advisor Account
With an Advisor Account, you can setup clients and manage their investments online, or simply monitor their activity, letting them manage their accounts directly. Either way, the system is designed to make it easier than ever to access this exclusive asset class. Our team is also here to help you.
Invite clients or apply for them

Clients verify their application online

You / clients can login to see new listings

Lodge funds and lend with ease
Specialist Skills & Services