Help House Families
• Earn Passive Income of 5.00% - 8.00% APR
• Co-Fund Loans from 3 – 24 Months
• Benefit from 133% Anticipated Collateral Cover
Joining Initiative Ireland...
At Initiative Ireland we work with our Impact Investor Community, to co-fund property development loans across Ireland. Together we finance the construction of energy-efficient social, affordable housing projects nationwide. We offer our community a chance to earn real returns and to deliver a real societal and environmental impact. All loans are secured against Irish Property, providing an expected minimum of 133% collateral security for each loan. Our specialist team manages all loan from end-to-end, helping you to 'Earn Good, Do Good'.
Call our team Monday to Friday (9:00 am to 5:30 pm) on:
+353 1 6859259
What type of lender are you?
About Initiative Financial Services
Initiative Ireland operates Ireland's largest peer-to-peer property lending platform. Since launching in 2015, the company's investor community has supported the construction of over €50m in social, affordable and mid-market housing projects across Ireland. Learn More...
Local Knowledge & Experience
Initiative Ireland was founded in 2015 by a team of experienced, proven finance professionals who had a shared vision of delivering positive societal and environmental impact through financially inclusive and fair services.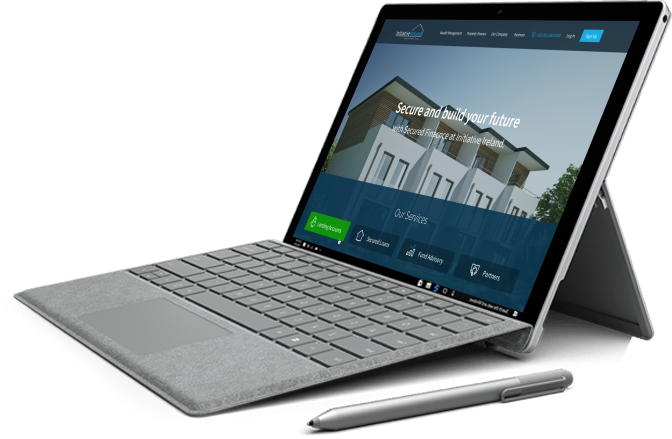 Trusted Knowledge & Industry Experience
Initiative Ireland operate Ireland's largest Secured Property Lending Marketplace
€50,000,000+
New Housing
Projects Supported
100%
Loan Performance
To Date